Like what you see? Share with friends.
Adoption is not only an exciting time, it's a stressful time. Creative Countdown's standard 60-day Countdown To Baby Adoption allows you to Savor the Suspense® as you await the birth in a fun and positive way! Each entry has a fun tip or thoughtful advice for the expectant couple. Many daily entries are specifically intended for adopting couples ONLY. (Please find 60-Day Countdown To Baby Tear-off Calendar if this gift is for an expecting mother.) Makes a great shower gift! Please note: We understand that many adopting couples don't get 60-days notice! This is a tear-off calendar, so if you're giving it as a gift, just tear-off the pages until you get to the baby's due date (or match date.). Product dimensions 3.5" x 4.75". Comes with attached fold out easel stand.
Ready to ship in 1 business day.
SKU: 091131165522
No reproduction or duplication of this countdown is allowed, all rights reserved.
Creative Countdown 2013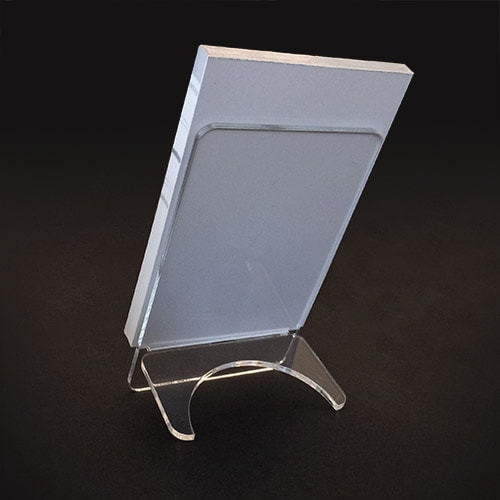 I would like to upgrade to the acrylic easel stand. (+$3.99)