Personalized Flip Stand Countdown
Starting from $26.95
Choose your design.
Fill in your calendar.
It is that simple!
Start Creating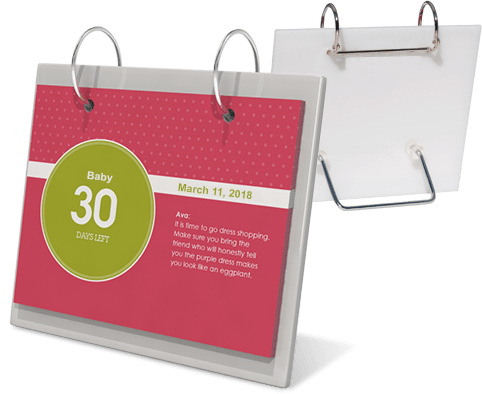 You'll find designs for back to school, graduation, anniversary, wedding or baby shower, Christmas, and many more. You'll also find designs that you can use to count down to just about anything!
We provide hundreds of quick-fill entries. Edit them or create your own, because the more you customize your Creative Countdown, the more special it becomes.
You can countdown days or weeks and have the ability to add pages to your order.
Product Details
Size
Count down 30-70 days or weeks (please see our custom tear-off option for longer countdowns)
Calendar page dimensions 5" x 6"
Stand Dimensions 6" x 6.5"
Customization Options
Each page can include:
Coundown number
Event date
Event title
Today's date (optional)
Converts into desktop photo album
Personalized message (optional)
Converts into Photo Album
After the event convert your stand into a photo album. (+$2.99)
10 photo sleeves
Photo sleeves hold 4X6 photos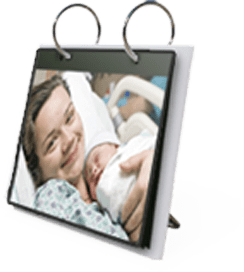 Personalized Options
Check out all of the possibilities
Customize a message on every page

In a hurry, we have quick-fill suggested messages.

You can countdown by days or weeks. You can also...

...choose non-consecutive dates.

You pick'em! Want weekdays only or every third Tuesday? This is the option for you.

You don't have to date your pages.

Reuse for annual events!

Create your own goal.

Cancer Treatments
Pounds Left
Sales to Go

If you would like a custom design or a logo included, see our corporate page for more information or contact us directly.