Corporate and Organizational Events
Counting down to a sales goal, product launch, or grand opening?

Use Creative Countdown to build excitement, communicate priorities, and motivate your team!.
Contact Us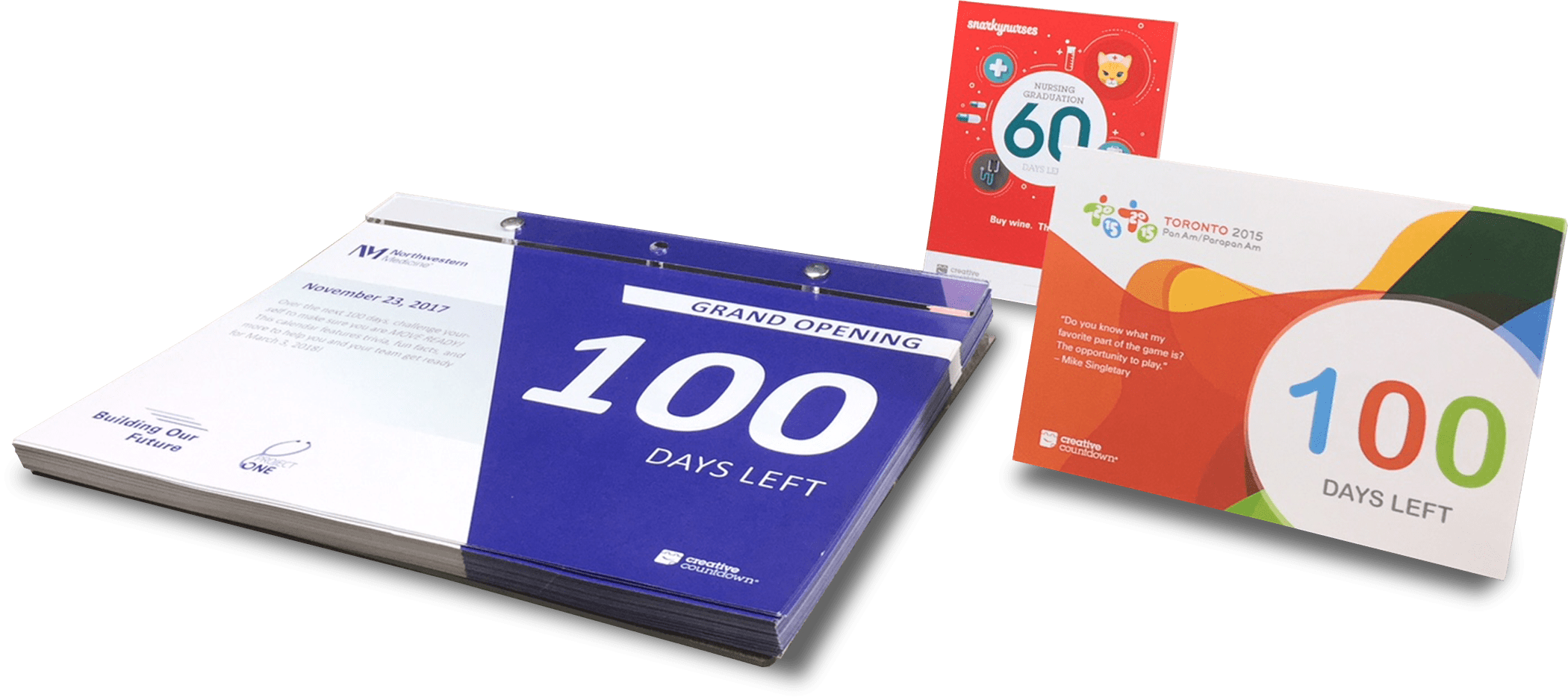 An easy and unique way to market your event, deadline or goal!
We will work closely with you to understand your needs and create a custom product, integrating your logo and company branding.
We can offer large-scale email countdown campaigns, as well as printed countdowns in a multitude of sizes for both personal and public use.
We can countdown to an event or count up to a goal. Let us help you create excitement for your event. Contact us at Contact us at info@creativecountdown.com
Product Details
Customization Options
Though we can customize any size to match your budget, our standard sizes are as follows:
3.75" x 5.75" Desktop Unit
4.6" x 6" Desktop Unit
8.5" x 11" Wall Unit
11.5" x 17.5" Wall Unit
We offer bulk rates.
We make it turnkey.
Contact Us
Personalized Options
Check out all of the possibilities
Customize a message on every page

In a hurry, we have quick-fill suggested messages.

You can countdown by days or weeks. You can also...

...choose non-consecutive dates.

You pick'em! Want weekdays only or every third Tuesday? This is the option for you.

You don't have to date your pages.

Reuse for annual events!

Create your own goal.

Cancer Treatments
Pounds Left
Sales to Go

If you would like a custom design or a logo included, see our corporate page for more information or contact us directly.