Like what you see? Share with friends.
Creative Countdown's standard 100-day Countdown to Wedding allows you to Savor the Suspense® as you await the wedding day! Each daily entry has a fun tip or thoughtful advice for the engaged couple.
The wedding countdown makes a great engagement party, shower or bachelorette party gift. Product dimensions 3.75" x 5.75". Comes with attached fold out easel stand.
Ready to ship in 1 business day.
SKU: 091131165546
Check out our extensive line of fully customized and personalized countdown calendars.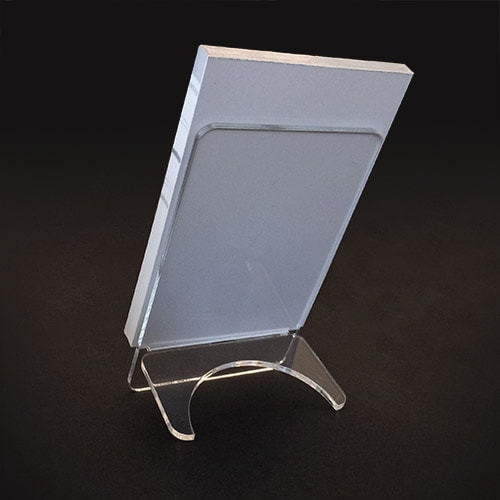 I would like to upgrade to the acrylic easel stand. (+$3.99)