Like what you see? Share with friends.
24-day Countdown Tear-off calendar to Christmas is a great alternative to the traditional Advent Calendar! It will be the first thing your young one thinks of each morning - and you won't even have to argue with them about not eating the daily piece of chocolate before breakfast.
Product dimensions 3.75" x 5.75".
Comes with attached fold out easel stand.
Ready to ship in 1 business day.
SKU: 091131165560
Check out our entire line of fully customized and personalized countdown calendars here.
No reproduction or duplication of this countdown is allowed, all rights reserved.
Creative Countdown 2013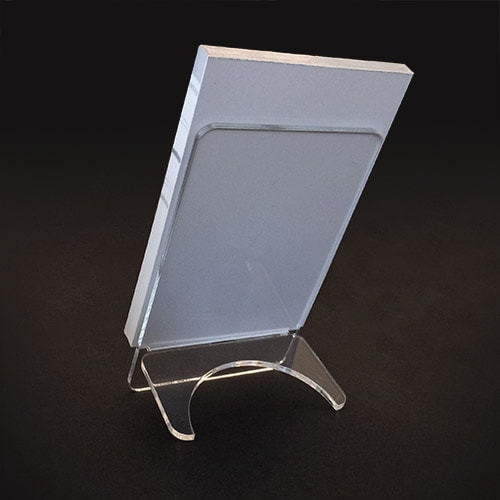 I would like to upgrade to the acrylic easel stand. (+$3.99)